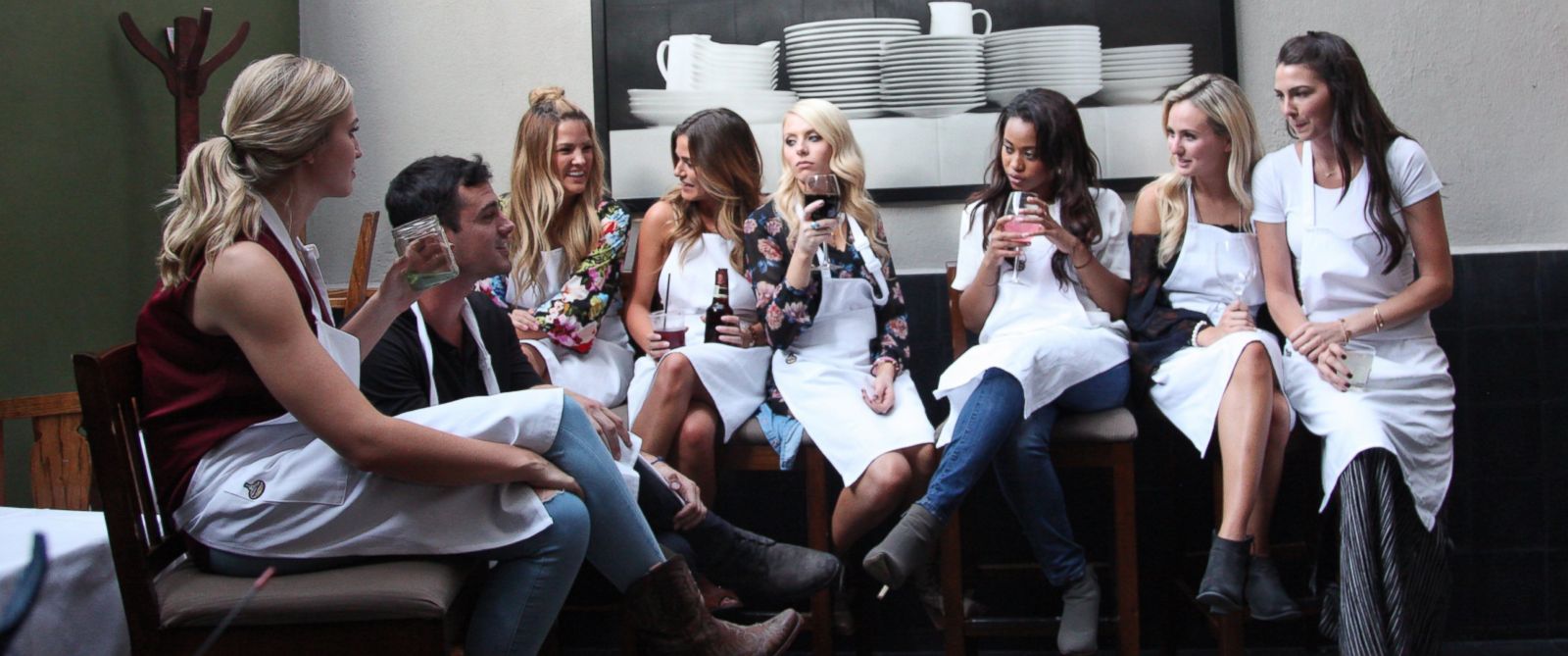 Welcome back to the low-brow show that is The Bachelor! To quote Meg Ryan, "It's like an entire generation of cocktail waitresses!" C'mon, Megs, we don't have to like ourselves for watching this garbage, but we should at least salute ourselves for not being ON the show, right? After all, we still have "some" self-respect intact.
Yet, I say that knowing that while most of America tuned in for the Iowa caucus, others of us (clears throat) watched a dozen (mostly Caucasian) women become unhinged on national TV. Not unlike the Trump campaign, they fought for attention, dug for validation and angled for victory – and in the end, delivered another episode of indescribably captivating TV.
And with that, here are my thoughts from last night's episode:
This week, Ben Higgins heads to Mexico City, where the remaining 11 ladies arrive to meet him at the Four Seasons, where they will be staying. The first date card arrives.
One-on-One Date: "Let's Put All Our Eggs in One Basket
 Adorable single mom Amanda gets the date card. I like Amanda. Not only because she's from my homeland of Orange County, CA but because she seems genuine and intentional.
Ben wakes the girls up early, early in the morning to catch them disheveled and smelling of pillow drool. He's actually just looking for Amanda to steal her away for their date.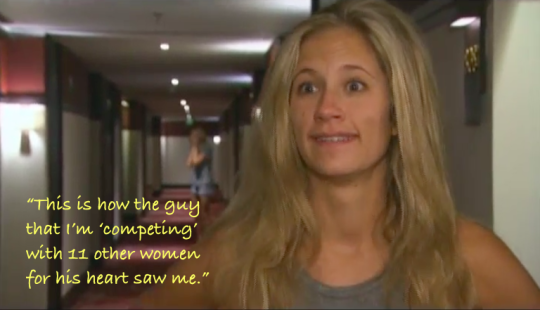 Fortunately for Amanda, she clearly had a heads-up on the early morning wake up call, because when he peels back her bed covers, she is fully dressed – lip gloss, eye shadow and all.
Their town driver takes them to a field of hot air balloons. They go on a hot air balloon ride over the ancient city where they make out, high above the ruins. And by ruins, of course I mean Olivia.
Post-ballooning, they have some picnic time in a meadow where they spend time getting to know one another a little bit more.
Amanda and Ben have a romantic dinner where they don't eat. Instead, Amanda talks about her past relationship. She got pregnant and they got married when her first daughter was six months old. She has two daughters now. The moral of her sob story is that Ex-husband is an Orange County douche canoe who neither honored nor cherished her.
Amanda's high-pitched voice leads me to believe she sucked the air out of the hot air balloon after it parked. But that doesn't mean I would hesitate to take her wrinkle-free forehead.
Amanda's sob story, baby voice and excessive use of the word "like" are ultimately enough to earn her a rose. She lives to see another ancient pyramid.
Group Date: Come Se Dice, "A Way to a Man's Heart?"
 Nine women are on this date with Ben (Awko-taco!). The group endures a Spanish lesson. Que BEN-o, no?
Come se dice, "Mi nombre es Olivia y escucho lo que quiero escuchar y ver lo que quiero ver. ¡Estoy loco!
Apparently Olivia and Ben's love language is Spanish.
The group then takes a cooking lesson wherein Ben tells us he's no longer the Bachelor, but the Spatular. Oh, sheesh. That's a lame joke I would make.
But who cares about that really. I'm so distracted by Nico the chef. His mustache is everything! ¡Ay, caramba!
At the cook-off, the girl's pair up to compete for the bachelor's heart and stomach. "Ben already tasted my taco," JoJo says in a gem of a sound bite. Since my humor sleeps all day in the gutter, I'm gonna go ahead and walk away from this one.  You're welcome.
Olivia is moaning while eating crickets. I feel like Olivia would definitely wear a coat made out of puppies.
Hey ladies, just a reminder — brush your teeth and say your prayers because Jesus and germs are everywhere!
Jubilee and Lauren B are declared winners. But, insecurity is an ugly thing. It makes you hate people you don't even know.
And for that, Ben dismisses Jubilee. "I'm like the most unlovable person in the world right now," she cries.
UGH! I can't believe Ben would wait until the first day of Black History Month to send Jubilee home. Classless.
Dear Jubilee, insecurity kills all that is beautiful. You are enough! Remember that, ladybug. xoxo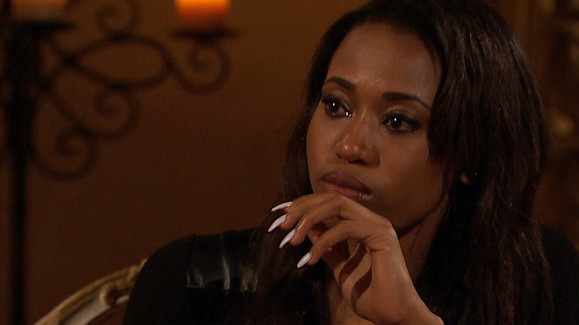 Jubilee is gone and Olivia gets a rose? Having my doubts about you Ben.
But I've got to think Lauren B. is a strong front runner right now. Like the Patriots of the Bachelor, circa week 16. HA!
One-on-One Date
Lauren H. gets the next date card. She and Ben are invited to participate in Mexico fashion week.
Besides some pretty great Spanish music, there is nothing notable about the date. Seriously, I can't remember anything that happened on it. Except that Lauren got a rose in the end.
Yawn Fest 2016.
Rose Ceremony
In a roller coaster pre-rose ceremony, Amanda starts talking about her kids. "I feel like it's an episode of 'Teen Mom,'" Olivia interrupts. Whoa! Low blow, Olivia. You might want to read, "How to Win Friends and Influence People." Just a hint, that's not how it's done.
The comment sends the other ladies over the edge, and lone-twin Emily tries to rat out Olivia to Ben.
Meanwhile, Amanda misses the mark in an attempted burn Olivia back. "It's like, you remind me of Snooki who was on Jersey Shore, and she was a hot mess all the time," she says.
Nice idea, but the delivery was weak-sauce.
The episode ends on a cliffhanger (almost literally as we see Ben "next week" standing on the edge of a cliff — staring out over the roaring seas).
Will Ben take back Olivia's rose? Or will the first-impression-winning she-devil be reunited with her precious bidet? We'll have to wait a week to find out.
Until then, has anyone seen my weave???
"The Bachelor" airs Mondays at 8 p.m. on ABC. Tune in next week for Part 2 of this episode.