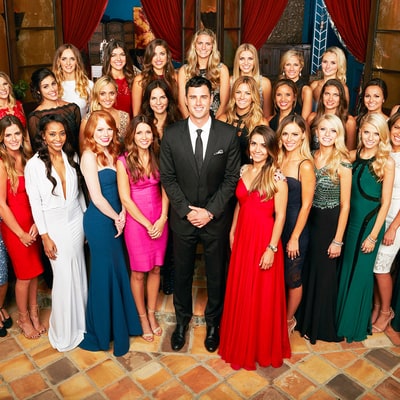 Sheesh, we've BEN waiting long enough…
Welcome back, Rose Lovers! And on Black Monday no less! Yep, it's "Black Monday!" No, I'm not referring to the token African American contestants. After all, I'm not racist like these ABC producers!
Rather, today is known as Black Monday because NFL owners across the league cut underperforming coaches who couldn't pull their weight. I feel inclined to teach you something while we're in the midst of this mindlessness. (BTW, if you're not a football fan, I'm not sure we can be friends. GO ARIZONA CARDINALS!)
Here at Rose Headquarters, it will be no different for Mr. Ben Higgins as we will witness him cut many a lady from his team roster as the weeks go on in this, the 20th season, of The Bachelor (gulp!).
Like NFL coaches, some of these ladies will under-perform while others will make ridiculous decisions on national TV. But here, you're not just an idiot — on reality TV, you're in idiot in front of 38 million people.
One thing's for sure, we are in for another dozy of a season as some ladies will leave, some will stay, but only one prized trollop will remain standing in the end. Or will she???
There's no time to waste, let's jump in and meet our hunky Bachelor, Peter Brady, on his tear-filled, drama-infused retreat.
TILL THE ONE DAY WHEN THIS LADY MET THIS FELLOW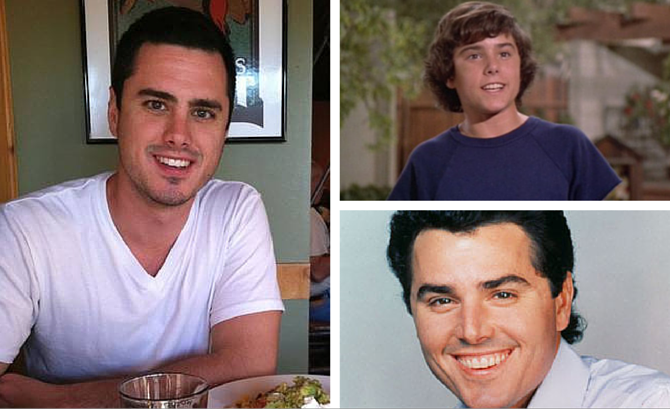 The episode begins with an obligatory trip down memory lane in Ben's hometown of Warsaw, "BEN-diana" where we hear about his string of failed romances in his long 26 years on the planet. Gosh, to be THAT old and still single? Lucky for him, and us, he has just about one girl for every year he's lived, to choose from. Twenty-five ladies make the trek to find love with Ben. Let's meet some of them, shall we?:
A WING AND A PRAYER
First out of the bimbo, oh I mean limo, is Lauren B, a flight attendant who brings Ben a pair of wings. No, not chicken wings. But don't worry, that comes later. Sorta. HA. 
We meet Jubilee, who wears a dress that is so low that not only do we meet her but we're also introduced to her BOOBilees!
LACE UP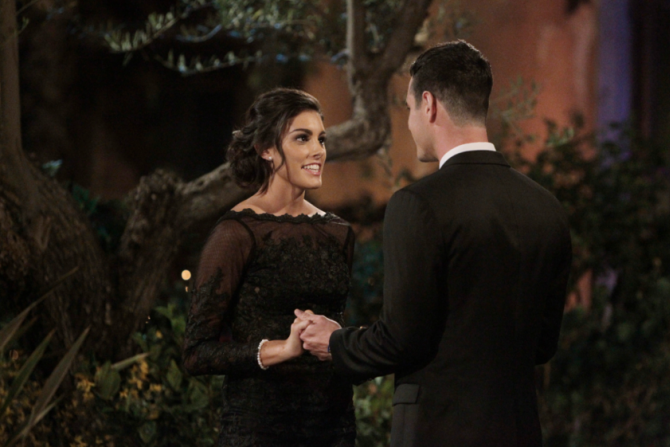 Despite her laced up appearance, Lace is a total nut bag, whom I shall refer to as "Doily" this season because she clearly has indicate patterns of CRAZY in her brain. She also stole the first kiss of the season from Ben. And I'm guessing she will also steal a whole lot of attention in the weeks to come.
MAGICAL HORSE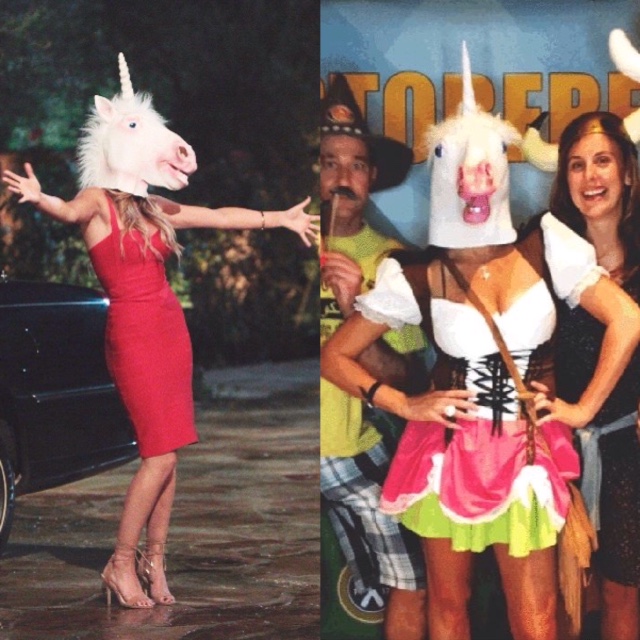 While one contestant arrives with a miniature pony, another steals the show stepping out of the limo wearing a unicorn head. Although, I must confess that I wore that same unicorn mask nearly two years ago. You might want to straddle the trends faster, JoJo. I beat you — and in a dirndl. 
That reminds me of a joke:
Q: What's the difference between a smart U of A student and a unicorn? 
A: Nothing, they're both fictional characters. HA! (Go Sun Devils!)
ANCHORS AWAY
Olivia is a news anchor from Austin, Texas. Although truth be told, she no longer lives here. Sources tell me she graduated from TCU but now does the news in Virginia. Either way, if Olivia and Ben work out, their blended name will undoubtedly be BOLIVIA! HA! (Brilliant!)
RED VELVET CAKE
This little tart named Laura steps out of the limo and tells Ben he can call her "Red Velvet" because she's a Ginger. Oh hey Laura, I'm Debbie! But you can call me "Snack Cake!" #ILaughatMyOwnJokesSometimesAndI'mCrackingUpRightNow
DOUBLE TROUBLE
I had hoped that when Ben met identical twin Emily he would then turn to Haley and say, "Hahaha — so we meet again!" But no such luck. We do learn that the twins can "read each other's minds." Which, based on their responses thus far, must be a blank page. They list their occupation as "Twin" and as far as goals and aspirations go, seem to only able to 'twin'. As an identical twin myself, I find this pair doubly irritating and I hope they get chopped next week. 
BEN HAS REAL FEELINGS FILLINGS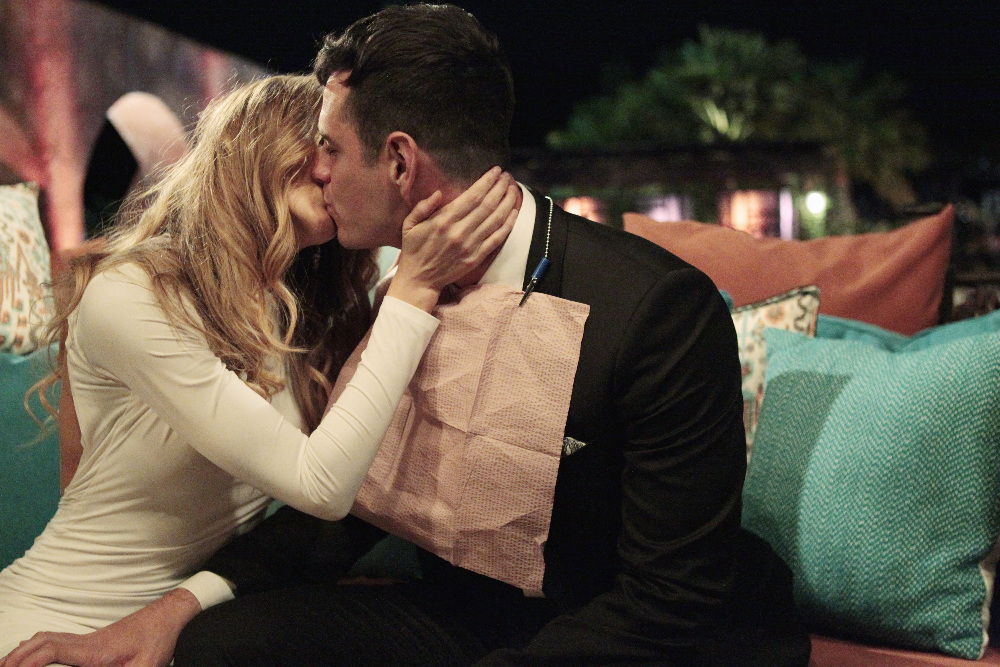 Contestant Mandi is a Dentist who prepares an oral exam for Ben (Get your minds out of the gutter). Her words to Ben after she stepped out of the limo were, "Maybe if things go well tonight, we can pollinate later."
And then after cleaning his teeth, she carved her initials in his gums…
Come to think of it, that lovely necklace she was wearing is actually made from human teeth. Me thinks Mandi might be a little nutty.
I SUSPECT FOWL PLAY
Tiara is a 27-year old "Chicken Enthusiast" who is quite fond of one of her chickens named Sheila. While I'm trying not to make a "tastes like chicken joke," I suspect "Chicken Enthusiast" is code for, "I work at Chick-fil-A," right? Or maybe she's heir to the Tyson chicken farm? Either way, this little nugget may not get across the street this season. 
ROSE CEREMONY
Side Note: Is it just me or do the girls this season have more props than a Gallagher show? Not sure if they're contestants or props.  Or, maybe we're just watching a replay of the Tournament of Roses Parade.
Having received the first impression rose, Bolivia is safe. Also receiving roses tonight are: Lauren, LB, Caila, Amber, Jami, Jennifer, Boobilee, Amanda, JoJo, Leah, Rachel, Samantha, Jackie, Haley, Emily, Shushanna, Lauren H., Becca, Mandi and Doily, AKA Lace.
That means it's Black Monday for Breanne, Izzy, Jessica, Laura, Lauren R., Meagan, and Tiara.
Well, it's BEN real. See you back here next week for more drama with your momma! Since I know we're all addicted to this hot mess,  I envision your TV's mounted on the floor, under your beds with a face-sized hole cut out in the mattress What? Just me? Don't look at me like that…
Speaking of weird, you just read two-hours worth of recap content and "You didn't give me eye contact once!!!" HA! You must have the attention span of a ferret on espresso.
Okay, that's all rose lovers. Get outta here…go do something productive with your life. Seriously. We embarrass us.
Disclaimer: This is written for comedic purposes only. Under no circumstances is the content herein designed to hurt or harm the feelings of any of the contestants of The Bachelor. If said feeling (singular) is in fact wounded, then that contestant should not have signed up for this show in the first place.
Leave a comment and let me know what you thought of tonight's season premiere of The Bachelor. Do you think this reality show has run its course? Or, do you think there are several more seasons in whore. Err, I mean in store?