I've been fighting to keep you around since our last "incident" three years ago. You know, when I left you unsupervised for a short time and you turned my womb into a walking fruit basket with fibroid tumors the size of a watermelon? I even joked that I'd name my first-born "Chiquita" in your honor. HA!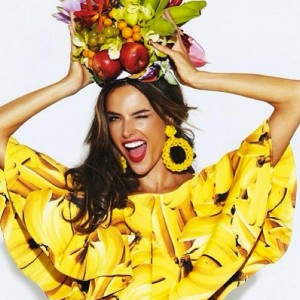 Sadly, my friend, there will be no first-born child named Chiquita. In fact, there will be no children. Period. Well, not through this sexy birth canal anyway.
Come to think of it, there will also be no period. Period.  Hehe.
To be honest, I'm surprised you weren't thrown out three years ago when they threatened you would be. But no, you were faithful and pulled me through what they thought was a malignant tumor once they saw you up close.
At that time, complete strangers participated in our "ContribUTE Campaign" and donated their own money to save you — back when insurance called you a "pre-existing condition" and Obamacare didn't yet exist.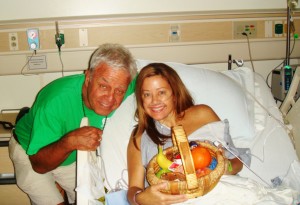 Man, we've gone through a lot together!
Praise God your inhabitants were deemed benign. Unfortunately, however, that doesn't mean you remain healthy for me now.
Nope, there has been an intervention and it's been determined that our relationship must come to an end. STAT!
We have to break up, sweet uterus. And I'm sorry to tell you that you're uterine evacuation is just a few weeks away.
I know, I'm sad too. But it's called a breakup because it's broken. REALLY broken!
I guess when they say,"Ute Use it Or Lose It," they're not kidding.
Oh, and it makes me so sad to have to say goodbye to you!
Now I will never know if a kid of mine would have my lion-mane hair, my wrinkled little circus hands, or that hazel speck in my baby blue eyes that I got from my dad. And that bums me out. It really does.
In fact, I cried for three straight hours on the drive from Austin to Fort Worth when I got the news. I guess I thought you'd always be around.
I know at this age that it's risky to have children anyway. Hell, take it from a previous Gyno who recently told me that I'd "most likely have a child with downs at this age," as if having a child with down syndrome were a curse. I'd gladly take that blessing!
The real risk and concern, of course, would be birthing a child that grows up to be a bitchy Doctor with such a poor disposition and horrid bedside manner! So gross.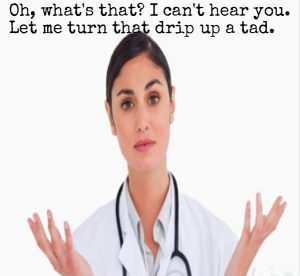 At any rate, the next step is a hysterectomy– a medical term for a coup d'état – when the doctors will step in and ask you to leave in an effort to give me back full control of my body and my life.
For the next two weeks you're welcome to stick around and do what you have to do to get ready – yoga, meditation, fireball shots, whatever! I don't care. Just please keep it orderly. This is already emotional enough as it is!
Seriously, nothing has ever felt so final or so definitive for me.
And all these Mother's Day commercials and baby strollers at the park today? Well, they aren't helping matters. Sheesh!
But before you go, I want to so THANK UTE!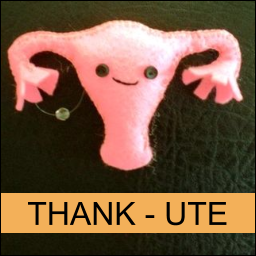 Thank you for your consistent reminder every month of my womanhood, for providing funny stories about "pussy products" — feminine not feline all these years, and for understanding why it is now time to let you go.
My hope is that all women who have had the opportunity to experience the blessing of childbirth, hug their uteruses a little tighter today on your behalf as well as all of  the wombs out there whose lives were cut short.
Rest In Peace, Uterus. Yours was a colorful life. Literally.