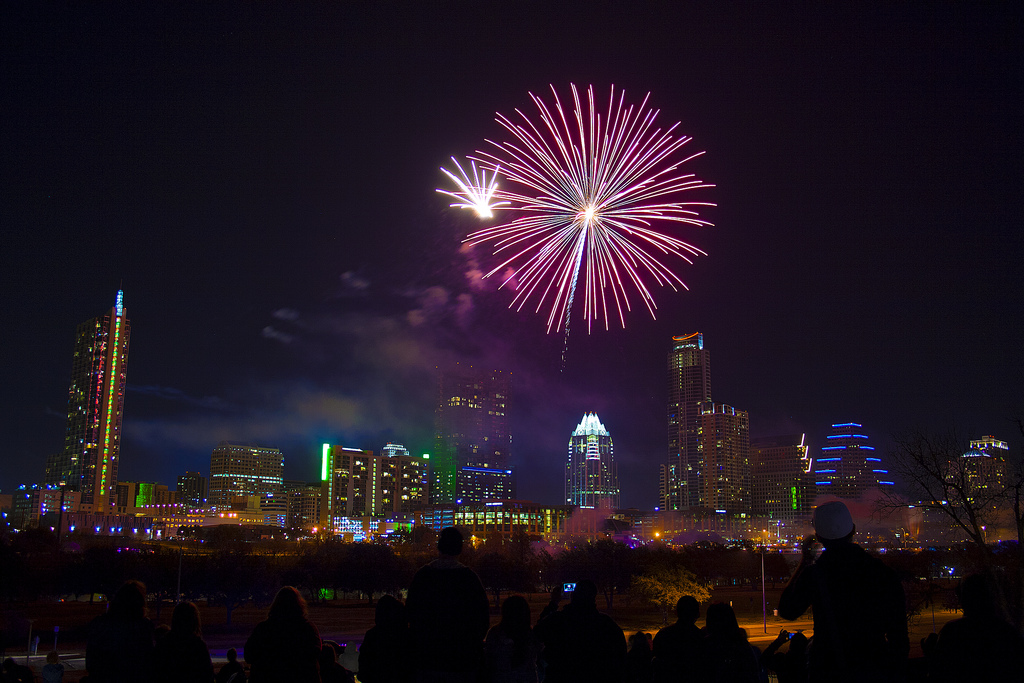 There are so many things in this world that are out of our control — floods, terrorism, the Kardashians. Which is why it's important we remember the things we can control — like forgiveness, second chances and fresh starts.
After all, only love will turn this world from a lonely, sad and hard place to be, to a place full of beauty, joy and laughter. Love, in any form, is the very thing that gives us hope — hope that the new year will usher in more joy and goodness than we can currently see from where we're standing.
Well, love and whiskey.
As New Year's Eve approaches, let's reflect on all that has transpired. For me, that means remembering success and some missteps, promises that were kept and those that were broken. I'll remember opening myself up to a great love and adventure and to that debilitating moment when my heart shut down in the midst of grief.
Yet, despite fresh pain, I'm staring into the face of another year, not frightened that it might be full of more hurt and challenge, but instead excited for the chance to start anew with fresh hope and perspective.
After all, 2016 is a chance to forgive, to do better, to let go of resentment and to love more. SO MUCH MORE! And it's also  a chance to stop dwelling on what's transpired and to cling instead to what absolutely, positively will be! 
So wherever you are in the world when that clock strikes midnight on December 31st, I pray you consciously decide to be nice to others, kind to strangers, to love more deeply, forgive more quickly and to let go of foolish pride — without letting go of the fact that you, my friend, are a pretty phenomenal human being!
May we all wake up in 2016 grateful for another breath and hell-bent on making it not only a Happy New Year, but a Happy New Day —  every single day!
Cheers to you, my friends!
Debbie