Mankind knows no limit. Honestly, humanity is amazing!
Do you realize that out of nothing at all, we've created famous structures like Machu Picchu, the Great Wall of China, the BIGGEST accomplishment, Kim Kardashian's fame?
That's pretty spectacular, y'all!
Yet, with all our proven capabilities and accomplishments, human beings can be appalling as well.
Take Donald Sterling, for example. Donald Sterling is the latest inductee to the Douchebag Hall of Fame for discriminating comments he made to in a recorded conversation with his girlfriend a few days ago: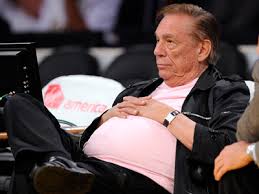 "Effective immediately, I am banning Mr. Sterling for life from any association with the Clippers organization or the NBA," said NBA Commissioner Adam Silver during a news conference in New York.
With this ban, Sterling can expect the following:
No Admittance to Games
No Admittance to Practices
No Admittance to NBA/Team Meetings
Fined $2.5Million (the max)
Additionally, owners can vote him ouch. Err, I mean out. HA!
But this got me thinking…
In addition to Donald Sterling, and far, far more trivial and entertaining than banning this racist pig from the NBA,
There are a few more things that should be banned:
ABBREVS
Our forefathers pain-stakenly crafted the seven man-made wonders of the world.
Meanwhile, we are all so "totes laze" that we can't even find the strength and/or time to type out a word in its entirety.  WTH?How sad and gross! And not just that, but it's an embarrassment to the English language.
Enough with the LOL's, OMG's and FML's — TY (thank you)!
It's not "coo" (cool) anymore. I mean really, did omitting that one "L" from cool really save you that much time?
No. No it did not. So let's go back to our mother tongue and create the eighth man-made wonder of the world: A Full Vocabulary.
 CROP TOPS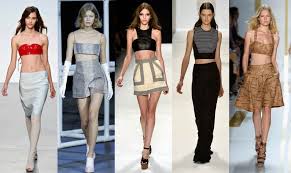 Let' just call them Crop STOPS! As in, let's stop wearing bippy tops as clothing, ladies!
I mean, a crop top paired with a super high-waisted skirt or pant might be okay because they show only a hint of torso.
However, the crop top that makes a bikini top look like a lot of fabric is not a great fashion choice. Sure, we did it for a hot-second in the 1990's but everyone would agree that the 90's knew the worse fashion trends to date. And anything we did back then should NOT go full circle.
So, go ahead and introduce your pants to your shirt, and let's bridge that gap, sister. It's time to crop stop it!
 THE HIPPY CHIC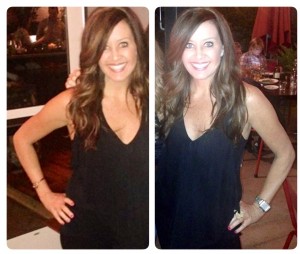 Ladies, oh, ladies…what are we (collectively) doing?
This isn't the hokey pokey!
So can we please start holding one another accountable when we are tempted to put our left arm in, or our right arm out the next time someone raises their phone to take a picture?
Granted, I am TOTALLY guilty of this one (as evidenced in photo(s) above). But it's becoming an epidemic of selfie proportions.
It starts innocently enough: You put your hand on your hip and suddenly your elbow resumes position at a perfect 90 degre angle.  Your elbow is so comfortable there, and your arm looks so thin and skinny at this angle, you think to yourself.
Like emaciated thin, right? Your monkey limb will certainly fool everyone into believing that you've finally started lifting weights and eating right…right?
Wrong.
Truth is, you're I'm not fooling anyone. You haven't started dieting and exercise. You simply put your hand on your hip for a more slimming affect, a la Snooki!
Let's go ahead and start phasing this bad-boy out. The charade is over. The jig is up. Everyone knows why we've been posing this way in pictures now.
CAR LASHES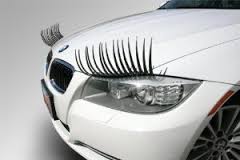 Newsflash! Err, I mean Eyelash…
This one is so puzzling to me. I don't understand why anyone would want eyelashes on their car. Oh wait, I get it now! The eyelashes make the headlights look like eyes. LOL.
Umm, I mean Laugh Out Loud.
That's hilarious, I mean, as long as your car also has lips, a gallbladder and bunions!
Besides, as soon as you drive more than five miles an hour, I would imagine the lashes would flip back and hit the paint leaving scratches and a huge dark spot. No? What's sexy about that?
So, let's go ahead and leave eyelash extensions for the human face not the hood of your Ford Focus, shall we?
Thanks for following along. Now it's your turn. What do you think needs to be banned and go away in 2014? Leave a comment and let me know.